I've spent most of the day preparing for our Thanksgiving dinner today and reflecting on all I have to be thankful for. I have a wonderful, loving husband, two beautiful children who are my joy, a wonderful, supportive family. I have beautiful friends, both here and on the net. I have been blessed with my dream home in a wonderful neighbor that my children will love growing up in. My husband and I both have steady jobs that provide what we need. I also get to work and stay home with my babies. We are all healthy and thriving. I am a saved, sanctified, filled with the holy ghost christian who is in love with my Savior. He has blessed me with so much more than I deserve. I have so much to be thankful for. We are having Thanksgiving tonight with my family. My family and I have been through a lot the passed few years but I know that we are getting better and moving on to a restored, healed life together. God is so good! I can't thank Him enough for all he's done for me.
Speaking of my cyber friends, I have received tons of kudos from them the passed couple of months. You can view them here and read all of the wonderful comments they have given me on my scrapbook creations:
3 Scrappy Boys
Not A Happy Camper
Scrapbooker's Clubhouse
Boy on a Mission
Remember Dec. 25th 2002

Where the Wild Things Are
Card Set
You all really know how to make a girl feel good! :)
Paper Popsicles
and
3scrappyboys
both hosted holiday crops the passed two weekends. Here are some creations I made from that: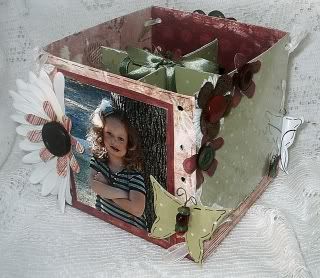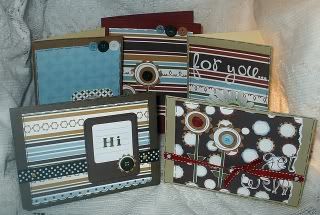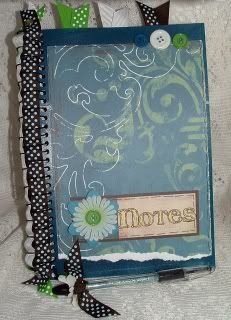 I also altered these boats to hang on Gavin's wall in his bedroom!
I entered these in the December Guest Designer Contest at
Scrapbooker's Clubhouse
and won! So, I am their Guest Designer for December. I am so excited! This will be my first time to design with them again since I was on the design team last year! I am so looking forward to it.
Gotta go finish up Thanksgiving preparations for tonight! See you all later. Happy Thanksgiving!